Vidar Sundstøl

When:
October 9, 2017 @ 7:00 pm – 8:00 pm
2017-10-09T19:00:00-05:00
2017-10-09T20:00:00-05:00
Where:
Highland Park Community Center
1978 Ford Pkwy
St Paul, MN 55116
USA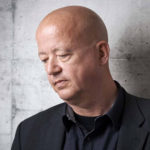 Monday, October 9 at 7 PM
Highland Park Community Center
1978 Ford Pkwy, Saint Paul
Scandinavian readers who have never visited the United States have come to know northern Minnesota intimately through the inspired work of Norwegian crime novelist Vidar Sundstøl. He is best known, both in his native country and abroad, for the Minnesota Trilogy: The Land of Dreams, Only the Dead, and The Ravens. The series, translated to English by Tiina Nunnally, centers around a U.S. Forest Service officer whose happy, unassuming life on Lake Superior is turned upside down by the grisly murder of a Norwegian tourist. The Land of Dreams won Sundstøl the Riverton Prize for Best Norwegian Crime Story in 2008; popular newspaper Dagbladet recently praised it as one of the twenty-five best Norwegian mystery novels of all time. Sundstøl's newest novel, The Devil's Wedding Ring, picks up with the mysterious death of an occult folklore researcher on Midsummer Eve. It is a story American fans have been craving: not only "taut with suspense, but steeped in Norwegian culture past and present" (University of Minnesota Press). Its English translation debuts in September.
[box type="whitestroke" pb_margin_bottom="no" width="1/3″ el_position="first"]
[/box] [box type="coloured" pb_margin_bottom="no" width="2/3″ el_position="last"]
[/box] [impact_text include_button="yes" title="Download Podcast" href="https://clubbook.org/podcasts" color="lightblue" size="large" type="slightlyroundedarrow" target="_blank" position="cta_align_bottom" border_top="yes" border_bottom="yes" width="1/1″ el_position="first last"]
A podcast of Sundstøl's Club Book discussion will be available a few days after the event!
[/impact_text]