Susan Elizabeth Phillips
When:
September 19, 2017 @ 7:00 pm – 8:00 pm
2017-09-19T19:00:00-05:00
2017-09-19T20:00:00-05:00
Where:
Stillwater Public Library
224 3rd St N
Stillwater, MN 55082
USA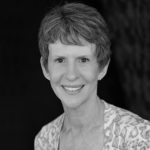 Tuesday, September 19 at 7 PM
Stillwater Public Library
224 3rd Street North, Stillwater
Only a handful of romance writers can boast a career as long or prolific as Susan Elizabeth Phillips. Over the past three decades, she has published nearly thirty books. Moreover, that corpus including five novels singled out as Favorite Book of the Year by the Romance Writers of America (RWA) – a distinction achieved by no other author to date. RWA inducted Phillips into its Romance Writers Hall of Fame in 2001, and she received the organization's prestigious Lifetime Achievement Award in 2006. Phillips is perhaps best known to readers for her New York Times bestselling Chicago Stars series – a string of nine beloved books that, in the words of fellow writer Kristin Hannah, solidify her reputation as "the absolute queen of contemporary romance." Her latest installment, #1 New York Times bestseller First Star I See Tonight, will be reissued in paperback in June. In it, dogged, novice detective Piper Dove is assigned to tail a star quarterback, and quickly finds the case to be anything but routine.
[box type="whitestroke" pb_margin_bottom="no" width="1/3″ el_position="first"]
[/box] [box type="coloured" pb_margin_bottom="no" width="2/3″ el_position="last"]
[/box] [impact_text include_button="yes" title="Download Podcast" href="https://clubbook.org/podcasts" color="lightblue" size="large" type="slightlyroundedarrow" target="_blank" position="cta_align_bottom" border_top="yes" border_bottom="yes" width="1/1″ el_position="first last"]
A podcast of Phillip's Club Book discussion will be available a few days after the event!
[/impact_text]