Shawn Otto
When:
November 1, 2017 @ 7:00 pm – 8:00 pm
2017-11-01T19:00:00-05:00
2017-11-01T20:00:00-05:00
Where:
Roseville Public Library
2180 Hamline Ave N
Roseville, MN 55113
USA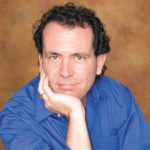 Wednesday, November 1 at 7 PM
Roseville Public Library
2180 Hamline Avenue North, Roseville
Shawn Lawrence Otto is a science activist and two-time Minnesota Book Award winner. His nonfiction debut, Fool Me Twice: Fighting the Assault on Science in America (2012), is a meticulously researched exposé on the growing anti-science movement – a book that "every voter in the country should read it," according to MinnPost. Otto's provocative 2016 follow-up, The War on Science: Who's Waging It, Why It Matters, What We Can Do About It, is "an essential work, a game changer, and probably the most important book you'll read this year," lauds ScienceBlogs™. Otto is a co-founder of Science Debate, a grassroots movement dedicated to ensuring that candidates for public office address hot-button science and technology issues. He is a regular contributor to Huffington Post, Salon, Scientific American, and other outlets. In addition to his advocacy work, Shawn Otto has penned a well-received novel, Sins of Our Fathers (2014), and wrote the screenplay for the Oscar-nominated film House of Sand and Fog.
[box type="whitestroke" pb_margin_bottom="no" width="1/3″ el_position="first"]
[/box] [box type="coloured" pb_margin_bottom="no" width="2/3″ el_position="last"]
[/box] [impact_text include_button="yes" title="Download Podcast" href="https://clubbook.org/podcasts" color="lightblue" size="large" type="slightlyroundedarrow" target="_blank" position="cta_align_bottom" border_top="yes" border_bottom="yes" width="1/1″ el_position="first last"]
A podcast of Otto's Club Book discussion will be available a few days after the event!
[/impact_text]