Kao Kalia Yang
When:
February 27, 2017 @ 7:00 pm – 8:00 pm
2017-02-27T19:00:00-06:00
2017-02-27T20:00:00-06:00
Where:
Rum River Library
4201 6th Ave
Anoka, MN 55303
USA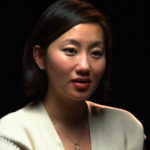 Monday, February 27 at 7 PM
Rum River Library
4201 6th Ave, Anoka
Kao Kalia is a Hmong-American memoirist and teacher, and a leading voice for one of Minnesota's fastest growing ethnic groups. Her moving 2008 memoir, The Latehomecomer, chronicles the story of her own family – and hundreds like them – who made the harrowing trek from their native Laos, to refugee camps in Thailand, and ultimately to the United States in the wake of the Vietnam War. The Latehomecomer won Yang the 2009 Minnesota Book Award for Memoir & Creative Nonfiction, as well as that year's MNBA Reader's Choice Award – the first-ever title to win two awards. The National Endowment for the Arts recently singled out the memoir for a coveted spot on its Big Read roster, and it remains Minnesota publisher Coffee House Press's single bestselling title to date. Yang turns the spotlight on the trials and travails of her father, Bee Yang, in her 2016 follow up The Song Poet. The Pioneer Press praised it as "inventive and touching . . . an elegantly written, moving testament to so many aspects of the human experience."
[box type="whitestroke" pb_margin_bottom="no" width="1/3″ el_position="first"]
[/box] [box type="coloured" pb_margin_bottom="no" width="2/3″ el_position="last"]
[/box] [impact_text include_button="yes" title="Download Podcast" href="https://clubbook.org/podcasts" color="lightblue" size="large" type="slightlyroundedarrow" target="_blank" position="cta_align_bottom" border_top="yes" border_bottom="yes" width="1/1″ el_position="first last"]
A podcast of Kao Kalia Yang's discussion will be available a few days after the event!
[/impact_text]