Heather Ann Thompson
When:
November 7, 2017 @ 7:00 pm – 8:00 pm
2017-11-07T19:00:00-06:00
2017-11-07T20:00:00-06:00
Where:
Wentworth Public Library
199 Wentworth Ave E
St Paul, MN 55118
USA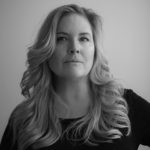 Tuesday, November 7 at 7 PM
Wentworth Public Library
199 Wentworth Avenue East, West Saint Paul
Acclaimed writer and prison reform advocate Heather Ann Thompson, PhD, is the winner of the 2017 Pulitzer Prize for History. Thompson won that high honor for Blood in the Water: The Attica Prison Rebellion of 1971 and its Legacy – the first definitive account of our country's largest and most notorious prison rebellion. In addition to the Pulitzer, the 2016 title also garnered Dr. Thompson the Bancroft Prize in American History and put her in the running for a National Book Award and the prestigious Los Angeles Book Prize. Furthermore, over a dozen publications – including The New York Times, Bloomberg, Newsweek, and Publishers Weekly – singled out Blood in the Water for their "Top 10 Books of the Year" lists. TriStar Pictures recently optioned Blood in the Water for adaptation into a feature film penned by Hollywood screenwriters Anna Waterhouse and Joe Shrapnel. Heather Ann Thompson is a native of Detroit and professor at the University of Michigan – Ann Arbor. Her previous, book-length research projects include Whose Detroit: Politics, Labor and Race in a Modern American City.
[box type="whitestroke" pb_margin_bottom="no" width="1/3″ el_position="first"]
[/box] [box type="coloured" pb_margin_bottom="no" width="2/3″ el_position="last"]
[/box] [impact_text include_button="yes" title="Download Podcast" href="https://clubbook.org/podcasts" color="lightblue" size="large" type="slightlyroundedarrow" target="_blank" position="cta_align_bottom" border_top="yes" border_bottom="yes" width="1/1″ el_position="first last"]
A podcast of Thompson's Club Book discussion will be available a few days after the event!
[/impact_text]