Eli Saslow
When:
September 26, 2018 @ 7:00 pm – 8:00 pm
2018-09-26T19:00:00-05:00
2018-09-26T20:00:00-05:00
Where:
Ramsey County Library – Roseville
2180 Hamline Ave N
Roseville, MN 55113
USA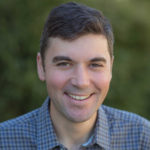 Wednesday, September 26 at 7 PM
Ramsey County Library – Roseville
2180 Hamline Avenue N, Roseville
Eli Saslow is a Pulitzer Prize- winning journalist, and a leading voice in the discourse around resurgent white nationalism and how to combat it. His first book-length treatment of this subject, Rising Out of Hatred: The Awakening of a Former White Nationalist, hits shelves in September. The book follows Saslow's relationship with Derek Black, a white supremacist from one of the movement's most high-profile families. In college, Black's interactions with people from different ethnic and religious backgrounds led him to question (and ultimately reject) the worldview of his upbringing. Saslow first introduced Black's story in 2016, in a seminal piece for The Washington Post. Saslow's previous works of note include Ten Letters: The Stories Americans Tell Their President (2011), which profiles a sampling of poignant letters received – and responded to – by President Obama. Among other high journalism honors, Saslow earned a Pulitzer Prize in 2014 for a hard-hitting Washington Post series on the rise in food stamps usage. He won the George Polk Award for National Reporting that same year.
[box type="whitestroke" pb_margin_bottom="no" width="1/3″ el_position="first"]
[/box] [box type="coloured" pb_margin_bottom="no" width="2/3″ el_position="last"]
[/box] [impact_text include_button="yes" title="Download Podcast" href="https://clubbook.org/podcasts" color="lightblue" size="large" type="slightlyroundedarrow" target="_blank" position="cta_align_bottom" border_top="yes" border_bottom="yes" width="1/1″ el_position="first last"]
A podcast of Saslow's discussion will be available a few days after the event!
[/impact_text]