David Housewright
When:
October 25, 2017 @ 7:00 pm – 8:00 pm
2017-10-25T19:00:00-05:00
2017-10-25T20:00:00-05:00
Where:
Rum River Library
4201 6th Ave
Anoka, MN 55303
USA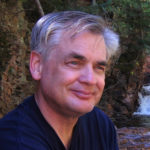 Wednesday, October 25 at 7 PM
Rum River Library
4201 6th Avenue, Anoka
Minnesota boasts its fair share of thriller novelists, but few are as prolific as David Housewright. Intrepid ex-cop Holland Taylor, Housewright's original protagonist, first came to the attention of readers in his 1995 debut, Penance. It earned the author the 1996 Edgar Award for Best First Novel and put him in contention for that year's Shamus Award (bestowed by the Private Eye Writers of America). Housewright's follow-up, Practice to Deceive (1997), garnered him his first Minnesota Book Award. Jelly's Gold (2010) and Curse of the Jade Lily (2013), two books in the fourteen-installment Rushmore "Mac" McKenzie series, earned him two more – putting him in a rare company. His latest, What the Dead Leave Behind, follows the Saint Paul private investigator as he takes on the case of an unsolved murder in New Brighton that – like so many of the Twin Cities area crimes Mac investigates – is more than it first seems. Not mincing words, Publishers Weekly warns readers that they will find What the Dead Leave Behind: "Nearly impossible to put down." It hit shelves in June.
[box type="whitestroke" pb_margin_bottom="no" width="1/3″ el_position="first"]
[/box] [box type="coloured" pb_margin_bottom="no" width="2/3″ el_position="last"]
[/box] [impact_text include_button="yes" title="Download Podcast" href="https://clubbook.org/podcasts" color="lightblue" size="large" type="slightlyroundedarrow" target="_blank" position="cta_align_bottom" border_top="yes" border_bottom="yes" width="1/1″ el_position="first last"]
A podcast of Housewright's Club Book discussion will be available a few days after the event!
[/impact_text]