Dahr Jamail
When:
September 30, 2020 @ 7:00 pm – 8:00 pm
2020-09-30T19:00:00-05:00
2020-09-30T20:00:00-05:00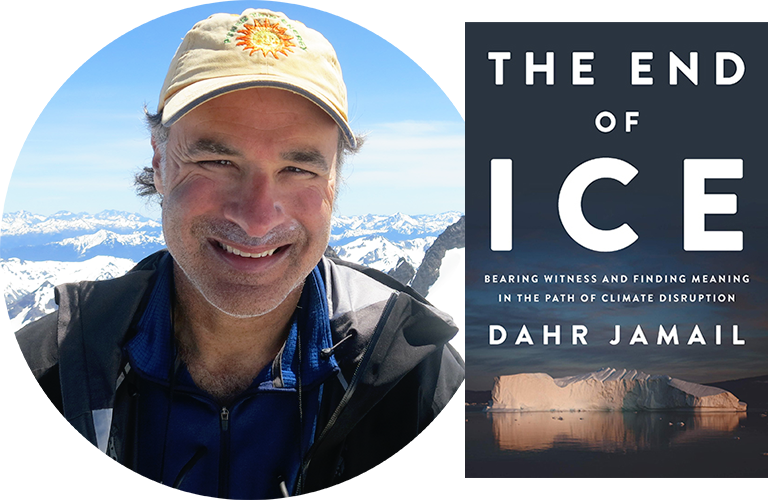 Dahr Jamail
Wednesday, September 30 at 7PM
Hosted by Saint Paul Public Library
Acclaimed journalist and climate advocate Dahr Jamail is the author of The End of Ice: Bearing Witness and Finding Meaning in the Path of Climate Disruption. Part travelogue and part research exposé, The End of Ice offers a sobering look at the "geographic front lines" – areas of the planet that are most immediately and visibly impacted by global warming. Front-line reporting is Jamail's forte. He cut his teeth as a wartime correspondent in Iraq, as one of only a handful of so-called unembedded reporters to travel without military escort and report out for Western audiences after the 2003 invasion by American-led forces. In 2007, the Nader Trust for the Community Interest bestowed Jamail with the prestigious Joe A. Callaway Award for Civic Courage, which "recognizes individuals who take a public stance to advocate truth and justice, at some personal risk." Jamail's pivot to climate issues stemmed from his personal passion for mountaineering, which affords "a stronger connection to nature…. something that Jamail says many people living in urban areas have lost or left behind" (Smithsonian).

Minnesota's own Maggie Lorenz will serve as moderator for this Club Book event. Lorenz is executive director of the Lower Phalen Creek Project, a Saint Paul-based 501(c)3 that advocates for the preservation and restoration of natural spaces on the city's East Side. An enrolled member of the Turtle Mountain Band of Chippewa, Lorenz also heads the organization's ongoing Wakáŋ Tipi Center project. Click here for more information on her grassroots efforts.