Dacre Stoker
When:
October 10, 2019 @ 7:00 pm – 8:00 pm
2019-10-10T19:00:00-05:00
2019-10-10T20:00:00-05:00
Where:
Anoka County Library – Northtown
711 County Road 10 NE
Blaine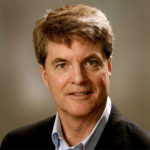 Thursday, October 10 at 7 PM
Anoka County Library – Northtown
711 County Road 10 NE, Blaine
Dacre Stoker is the great grand-nephew of renowned Irish novelist Bram Stoker, the mind behind the genre-defining classic Dracula. He is also manager of his famous ancestor's estate, and an internationally recognized expert on all things Dracula. In 2009, Dacre turned his eye to fiction, and a sequel more than 110 years in the making. Aptly titled Dracula: The Undead, this continuation of the original story is built upon Bram Stoker's own handwritten notes. More than twenty publishers around the world optioned this unique work of fiction, which Publisher's Weekly lauded as "a well-needed shot of fresh blood for the Dracula mythos." In the same vein – pun intended – Dacre plumbed his great grand-uncle's personal notes and life story to craft a 2017 prequel to the 1897 masterpiece. Dracul, co-authored with J.D. Barker, features none other than Bram Stoker himself as the central protagonist. Library Journal praised Dracul as "a strong pick for fans of classic gothic tales, but also good for anyone who appreciates gripping historical novels." The prequel will be released in paperback in October 2019.
[box type="whitestroke" pb_margin_bottom="no" width="1/3″ el_position="first"]
[/box] [box type="coloured" pb_margin_bottom="no" width="2/3″ el_position="last"]
[/box] [impact_text include_button="yes" title="Download Podcast" href="https://clubbook.org/podcasts" color="lightblue" size="large" type="slightlyroundedarrow" target="_blank" position="cta_align_bottom" border_top="yes" border_bottom="yes" width="1/1″ el_position="first last"]
Stoker's Club Book Podcast will be available a few days after the event!
[/impact_text]