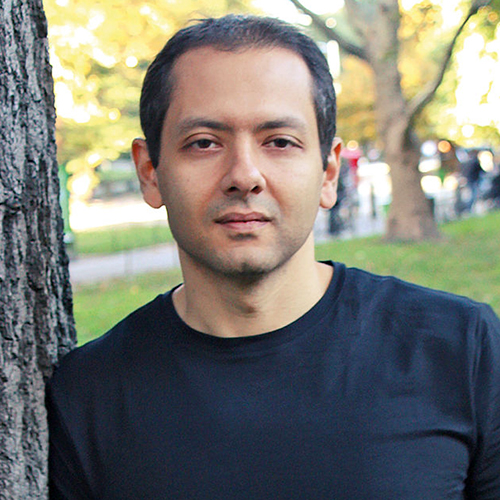 Omar El Akkad
PAST EVENT: Tuesday, February 13 at 7 PM, Saint Paul Public Library – Saint Anthony Park
Egyptian-Canadian novelist Omar El Akkad is the pen behind 2017's breakout fiction debut, American War. Set in a future America laid waste by climate change, plague, and civil war, El Akkad's dystopian future offers uncanny and uncomfortable parallels to our present. El Akkad's "unsparing war reporting style" (The New York Times) is informed by his background as a journalist. He cut his teeth reporting for The Globe and Mail, where he covered the War in Afghanistan, military trials at Guantanamo Bay, and the Arab Spring in Egypt. Critics and readers alike compare American War favorably to Cormac McCarthy's seminal The Road. Indeed, The New York Times commends it as the perfect dystopian read for the divided, divisive America of today. "Whether read as a cautionary tale of partisanship run amok, or an allegory of past conflicts… the only comfort this story offers is that it's a work of fiction. For the time being, anyway." Vintage rereleased the bestseller in paperback in January.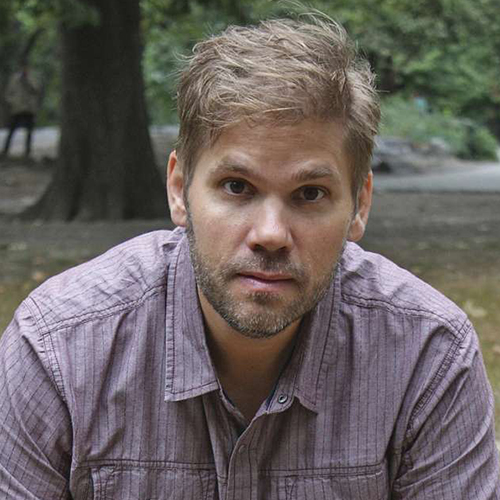 Peter Geye
PAST EVENT: Monday, February 26 at 7 PM, Rum River Library, Anoka

Minnesota native Peter Geye is the author behind three bestselling novels set around the fictional – yet authentic – North Shore town of Gunflint. The Star Tribune praised his 2010 debut, Safe from the Sea, as "a rich, satisfying novel about family members who make amends after a lifetime of estrangement." Captivating family dynamics are a through line in Geye's work. His sophomore novel, The Lighthouse Road, centers around mother and son Norwegian immigrants as they contend with a hardscrabble lifestyle and impossible choices. Unsurprisingly, both titles won Geye the Northeastern Minnesota Book Award. His latest, Wintering, may be the most compelling yet. Elderly, demented Gunflint patriarch Harry Eide vanishes mysteriously in the night – leaving behind a grown son scarred by vivid memories of the last time his father went on the lam. Booklist lauds Wintering, noting that "this relatively small and enclosed community [of Gunflint] is Geye's perfect laboratory for exploring human nature." Among other honors, it won Geye the 2017 Minnesota Book Award for Novel & Short Story.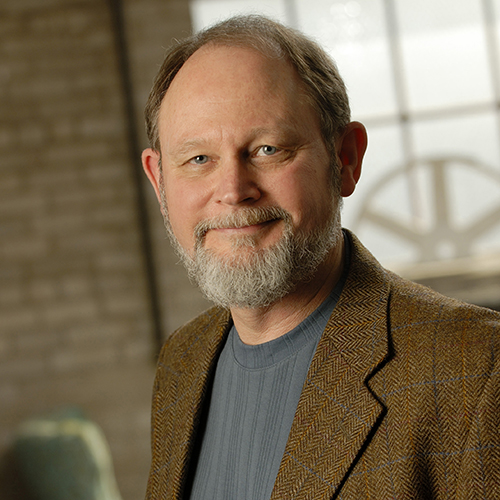 William Kent Krueger
PAST EVENT: Thursday, March 1 at 6:30 PM, Chanhassen Public Library, Chanhassen

Minnesota boasts more than its share of homegrown mystery novelists, and William Kent Krueger ranks near the top of that list for many. He is best known for his sixteen-book Cork O'Connor series, set in the state's forested and isolated Arrowhead Region. O'Connor, a cop turned sheriff and private investigator, burst onto the scene in Iron Lake (1998). This debut won Krueger a rare honor: both the Anthony Award and the Barry Award for Best First Novel. Subsequent installments have won too many honors to name, including five Minnesota Book Awards. Moreover, Krueger has penned two acclaimed standalone novels: The Devil's Bed (2001) and Ordinary Grace (2013). O'Connor's sixteenth and latest adventure, Sulfur Springs, offers a departure from the verdant Northwoods setting readers associate with the series. After receiving a cryptic voicemail from his stepson, Krueger's dogged protagonist travels to Arizona – and finds himself embroiled with the area's dangerous drug cartels. The Star Tribune lauds it as "a blistering Wild West mystery."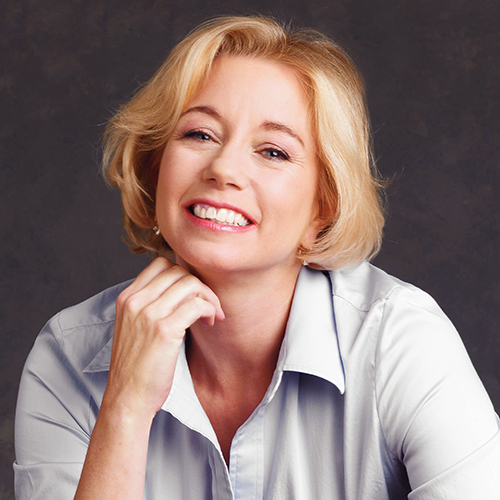 Laura Lippman
PAST EVENT: Wednesday, March 14 at 7 PM, Thompson County Park – Dakota Lodge, Saint Paul

Laura Lippman is author of the chart-topping Tess Monaghan series. Plucky, resourceful Baltimore private eye Tess Monaghan is a consistent New York Times bestseller, and the dozen installments so far have garnered Lippman an international following. She has also published ten standalone books, including the acclaimed Every Secret Thing (2004) and After I'm Gone (2014), and an intertwined anthology called Hardly Knew Her (2006). Lippman's mysteries have won her a staggering number of industry honors, including the Shamus Award, Edgar Award, and seven Anthony Awards. Her latest departure from Tess Monaghan, Sunburn, is a psychological thriller about a pair of lovers with dark secrets and darker intentions. In a starred review, Booklist lauds Sunburn as "an homage to classic noir, showcasing a writer at the height of her powers." Library Journal concurs, promising "it will delight old-movie lovers, and reward Lippman's legion of fans." It hit shelves in late February.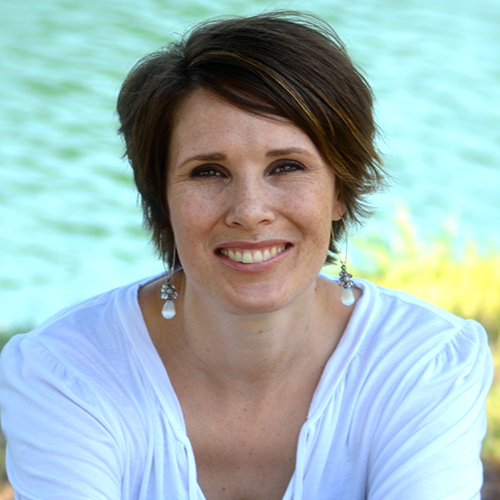 Ariel Lawhon
PAST EVENT: Monday, April 16 at 6:30 PM, Golden Valley Library, Golden Valley

Ariel Lawhon is a rising star in the realm of historical fiction. Her first forays into the popular genre include The Wife, the Maid, and the Mistress (2014), which explores one of the most mysterious missing persons cases of the twentieth century as told from the perspectives of the three women who knew the victim best. The New York Times Book Review praised Lawhon's woven narrative as "more meticulously choreographed than a chorus line." Her 2016 follow-up, Flight of Dreams, breathes new life into the famous Hindenburg and the deadly 1937 air disaster that claimed 36 lives in rural New Jersey. Lawhon's greatly anticipated 2018 release, I Was Anastasia, follows the life of Anna Anderson, an enigmatic woman who spent half a century battling to be recognized as the lost Russian princess Anastasia Romanov. Notes publisher Doubleday: "Lawhon wades into the most psychologically complex and emotionally compelling territory: the nature of identity itself." I Was Anastasia hits shelves in March.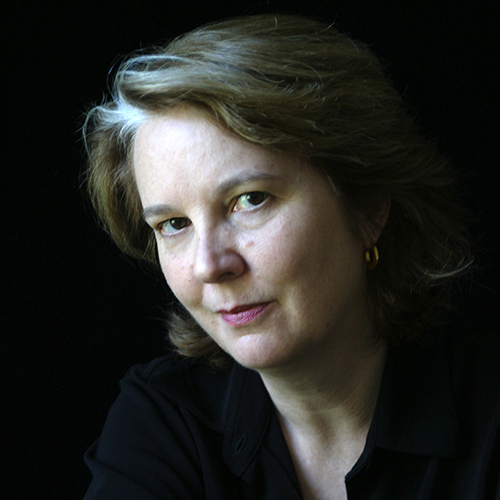 Patricia Hampl
PAST EVENT: Thursday, May 3 at 7 PM, Prior Lake Library, Prior Lake

Patricia Hampl is one of those rare authors who holds perennial appeal with general audiences, but is also beloved by writers everywhere: "lyric, cerebral, and a boon companion at any stage of the writing journey" (Ploughshares). In her debut memoir and travelogue, A Romantic Education (1981), Hampl explores her Czech heritage. Her equally poignant follow-up, Virgin Time (1992), turns the spotlight to her Roman Catholic upbringing and the author's quest for spiritual fulfillment beyond religious dogma. The Florist's Daughter (2007) focuses on "the relentlessly modest life" of her hard-working parents. Hampl, a three-time Minnesota Book Award winner and professor at the University of Minnesota, is back in 2018 with The Art of a Wasted Day. Like her other masterworks, The Art of a Wasted Day is difficult to pigeonhole as simple memoir. It is part travelogue, and part spirited defense of leisure time in the face of our ever-more busy and stressful modern lifestyle. It debuted in April.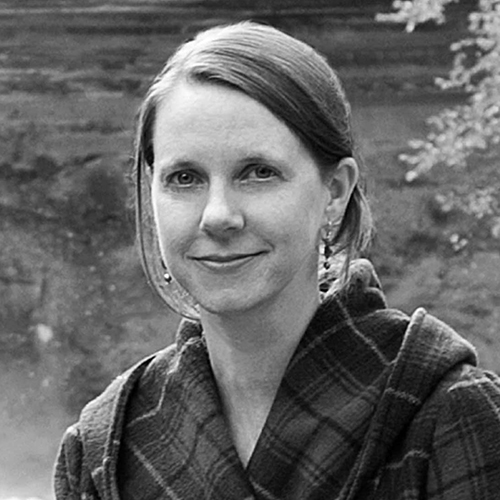 Emily Fridlund
PAST EVENT: Monday, May 7 at 7 PM, Roseville Public Library, Roseville

Emily Fridlund's opus History of Wolves straddles the line between thriller and coming-of-age novel. Fridlund's teenage protagonist, Linda, is an outsider in her close-knit Northwoods community. She finally finds a sense of belonging babysitting for the eccentric Gardner family, but the role comes with expectations and secrets she is ill equipped to handle. History of Wolves shortlisted Fridlund for the 2017 Man Booker Prize. Before and after its release, the book won a host of other honors besides: it is a #1 Indie Next Pick, Barnes & Noble Discovers Great New Writers Selection, New York Times Editors Choice, and a USA Today Notable Book. National Public Radio notes: "Fridlund does a remarkable job transcending genres without sacrificing the suspense that builds steadily in the book… It is as beautiful and as icy as the Minnesota woods where it's set, and with her first book, Fridlund has already proven herself to be a singular talent."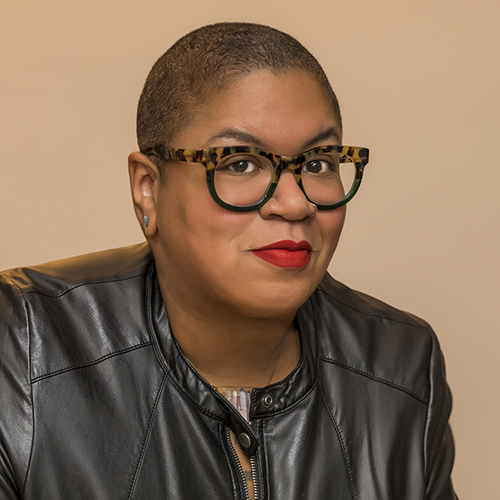 Samantha Irby
PAST EVENT: Wednesday, May 9 at 7 PM, Brooklyn Park Library, Brooklyn Park

Samantha Irby is a comedienne and memoirist, and a decidedly unique voice in contemporary African American literature. Her fresh, honest brand of humor first came to the attention of readers through her immensely popular blog Bitches Gotta Eat. Irby's bestselling essay collection, Meaty (2013), adapts and expands her most popular blog entries – and adds some new ones, to boot. Topics truly run the gamut, from personal reflections on the author's failed relationships and on being black in America, to a ribald take on her struggles with Crohn's disease, to an ode to tacos. Cable network FX recently optioned Meaty for a half-hour comedy series. Irby's follow-up, the New York Times– bestselling We Are Never Meeting In Real Life (2017), continues in that tradition. Twenty new, sidesplitting essays – including "The Real Housewife of Kalamazoo" and "I'm in Love and It's Boring" – reaffirm Irby's deserved reputation as a "breathtakingly honest and, best of all, imminently relatable humorist" (Chicago Tribune).