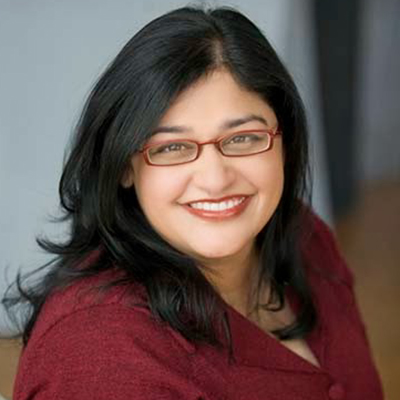 Swati Avasthi
PAST EVENT: Tuesday, November 9, 2010, 7 PM Roseville Library, Roseville

Swati Avasthi has received numerous writing honors, including a Loft's Mentor Series Award, the University of Minnesota's Thomas Shevlin Fellowship, and DeBourg Fellowship. Her short fiction has been nominated for The Best New American Voices and a Pushcart Prize. Split, her acclaimed debut novel, is a powerful and gripping story about a teenaged boy who is thrown out of his house by an abusive father and goes to live with his older brother, who ran away from home years ago to escape the abuse. Prior to writing Split, Avasthi coordinated a domestic violence clinic, where she interviewed thousands of women who were seeking order of protection.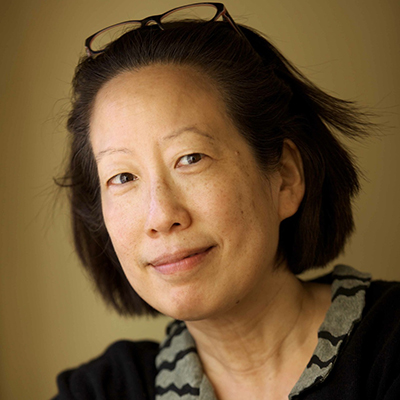 Gish Jen
PAST EVENT: Monday, November 15, 2010, 7 PM, James J. Hill Library, St. Paul
PAST EVENT: Tuesday, November 16, 2010, 7 PM Ridgedale Library, Minnetonka

Gish Jen is the author of three novels, Typical American, Mona in the Promised Land and The Love Wife, and a collection of stories, Who's Irish? She has received a National Endowment for the Arts Fellowship, the Guggenheim Foundation Fellowship, a Lannan Literary Award, and a $250,000 Harold and Mildred Strauss Living Award from the American Academy of Arts and Letters. Her short stories have appeared in the New Yorker, Atlantic Monthly, and New Republic, and have been reprinted in numerous textbooks and anthologies, including The Best American Short Stories of the Century. Gish's new novel, World and Town (October 2010), explores concepts of religion, home, and personal worlds through the lens of Hattie Kong, a sixty-eight-year-old woman restarting her life.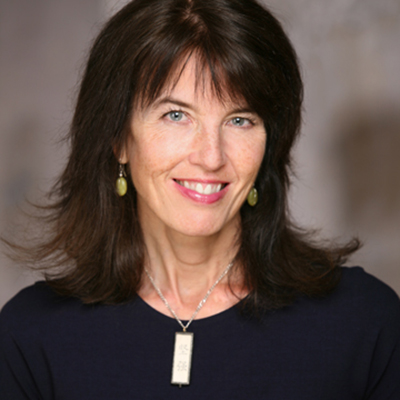 Alison McGhee
PAST EVENT: Tuesday, October 19, 2010, 7 PM, Prior Lake Library, Prior Lake
PAST EVENT: Wednesday, November 17, 2010, 7 PM, Galaxie Library,  Apple Valley

Alison McGhee, a #1 New York Times best-selling author, writes for all ages and in all forms – from poetry and stories to novels and picture books and essays. Her novel Shadow Baby was a Today Show Book Club pick and her picture book Someday was featured on NPR. McGhee's other work includes the children's books (Countdown to Kindergarten and Mrs. Watson Wants Your Teeth), the novels (Rainlight, Snap, Falling Boy, and Was it Beautiful) and the poetry book (Only a Witch Can Fly). She is an associate professor of creative writing at Metropolitan State University, where she coordinates the creative writing program. She recently teamed-up with award-winning author Kate DiCamillo to co-write a new young adult novel, Bink and Gollie (September 2010).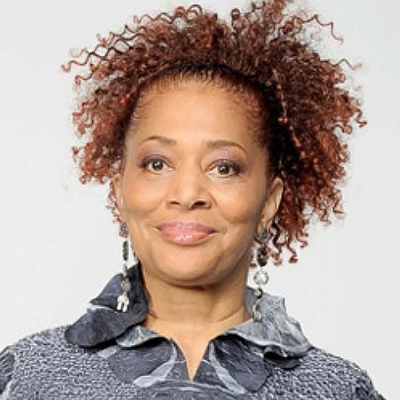 Terry McMillan
PAST EVENT: Saturday, September 18, 2010, 2 PM, Brookdale Library, Brooklyn Center

The author of several New York Times bestsellers, including Waiting to Exhale, How Stella Got Her Groove Back, and A Day Late and a Dollar Short, Terry McMillan has had immeasurable impact on African-American literature. Author of more than ten books, McMillan made her fiction debut with Mama, which won both the Doubleday New Voices in Fiction Award and the American Book Award. Her books have sold millions of copies throughout the world and been made into successful films. Recipient of Essence Magazine's Lifetime Achievement Award, McMillan's ability to capture the dilemmas facing modern-day women with humor and verve has led to a worldwide following.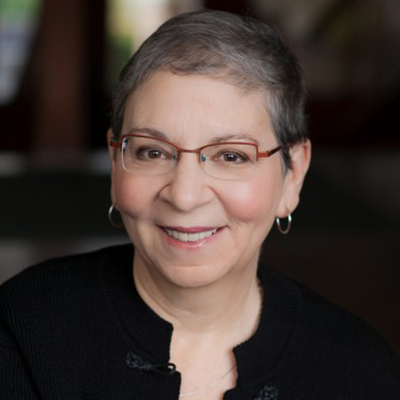 Nancy Pearl
PAST EVENT: Thursday, September 23, 7 PM, Southdale Library, Edina
PAST EVENT: Friday, September 24, 2010, 7 PM, Chanhassen High School, Chanhassen
PAST EVENT: Saturday, September 25, 2010, 2 PM, Central Library, St. Paul

Nancy Pearl is the best-selling author of Book Lust, creator of the internationally recognized program, "If All of Seattle Read the Same Book," and model for the world-famous "Librarian Action Figure." Described as "the talk of librarian circles" by the New York Times, she has worked as a librarian and bookseller in Detroit, Tulsa, and Seattle. The former Executive Director of the Washington Center for the Book, Pearl is a regular commentator about books on National Public Radio's Morning Edition, has appeared on the Today Show, and hosts a monthly television program, Book Lust with Nancy Pearl, on the Seattle Channel.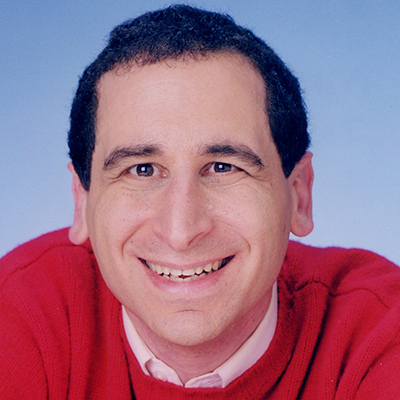 Mike Reiss
PAST EVENT: Friday, October 22, 2010, 7 PM, Chanhassen High School, Chanhassen
PAST EVENT: Saturday, October 23, 2010, 11 AM, Heights Theater, Columbia Heights

Known for his offbeat style and sense of humor, Mike Reiss was the head writer and producer for The Simpsons for over 20 years. Winner of four Emmys, a Lifetime Achievement Award from the Animation Writers Caucus, and a Peabody Award for his work, Reiss is also an award-winning novelist, children's author, and screenplay writer. He has published fourteen children's books, including the popular How Murray Saved Christmas and Late for School. In addition, his caveman detective short story, Cro-Magnon P.I. won an Edgar Award from the Mystery Writers of America. Co-writer of The Simpsons Movie and Ice Age 3, his other credits include work on It's Garry Shandling's Show, ALF, and The Tonight Show with Johnny Carson.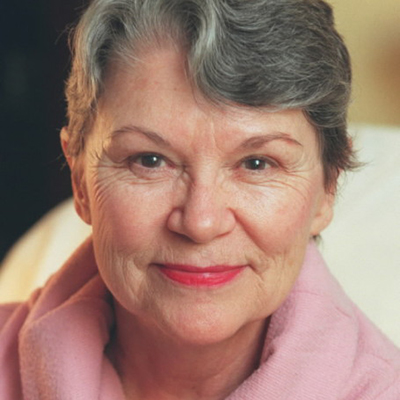 Faith Sullivan
PAST EVENT: Tuesday, October 12, 2010, 7 PM, Ridgedale Library, Minnetonka
PAST EVENT: Thursday, October 28, 2010, 7 PM, Stillwater Library, Stillwater

One of Minnesota's best loved writers, Faith Sullivan is the author of four novels set in the fictional town of Harvester, Minnesota: The Cape Ann, The Empress of One, What a Woman Must Do, and Gardenias. Devoted to her readers, Sullivan estimates that she has visited over 1,000 different book clubs to speak about her books. Sullivan has lived in Los Angeles and New York, and currently lives with her husband in Minneapolis, Minnesota. A finalist for several Minnesota Book Awards, she won the Milkweed National Fiction Prize and the Midwest Booksellers' Choice Award.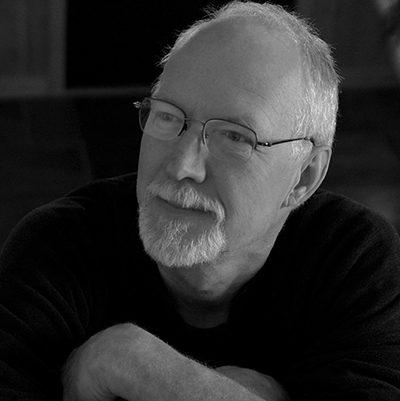 Will Weaver
PAST EVENT: Thursday, October 14, 2010, 7 PM, Hardwood Creek Library, Forest Lake

Will Weaver is an acclaimed author of fiction for adults and young adults. His debut novel, Red Earth, White Earth, was produced as a CBS television movie in 1989. A Gravestone Made of Wheat & Other Stories won many awards, including the Minnesota Book Award for Fiction, and was adapted into the award-winning, independent feature film Sweet Land. He is the winner of both the McKnight and the Bush Foundation's prizes for fiction. His popular motor series for young adults include Checkered Flag Cheater, Saturday Night Dirt, and Super Stock Rookie. His newest work, The Last Hunter (September 2010), is an examination of family, life on the land, and those things we hold dear enough to want to carry along, one generation to another.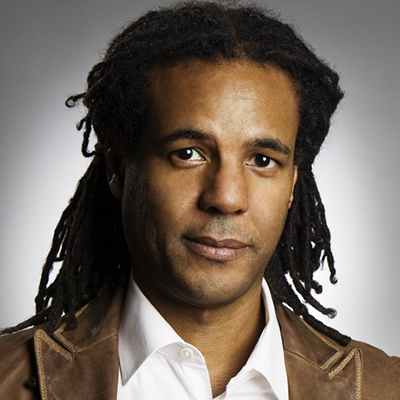 Colson Whitehead
PAST EVENT: Tuesday, September 14, 2010, 7 PM, Roseville Library, Roseville

Colson Whitehead is a prolific author, dynamic speaker, Pulitzer-Prize finalist, and Macarthur Fellow. His first novel, The Intuitionist, was a finalist for the PEN/Hemingway and a winner of the Quality Paperback Book Club's New Voices Award. John Henry Days, an investigation of the steel-driving man of American folklore, was a finalist for the National Book Critics Circle Award, the Los Angeles Times Fiction Award, and the Pulitzer Prize. His other award-winning works include The Colossus of New York and Apex Hides the Hurt. His reviews, essays, and fiction have appeared in the New York Times, The New Yorker, New York Magazine, Harper's and Granta.