By Admin on January 22, 2019 in
When:
April 15, 2019 @ 6:30 pm – 7:30 pm
2019-04-15T18:30:00-05:00
2019-04-15T19:30:00-05:00
Where:
Hennepin County Library – North Regional
1315 Lowry Ave N
Minneapolis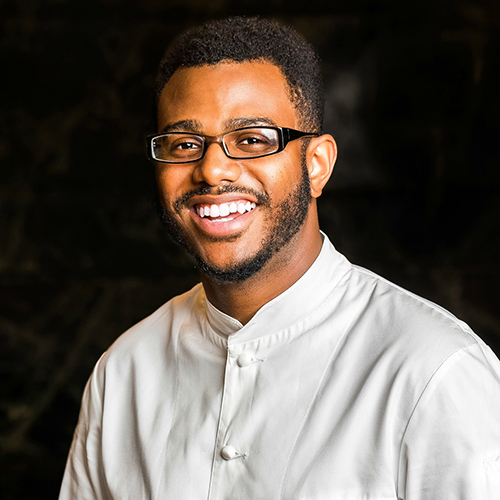 Monday, April 15 at 6:30 PM
Hennepin County Library – North Regional
1315 Lowry Ave N, Minneapolis
Cooking sensation Kwame Onwuachi is one of America's best known chefs of color, and a vocal ambassador for Afro-Caribbean fusion cuisine. He first gained a national following as a Final Four contestant on the 2016 season of reality television juggernaut Top Chef. He wowed the judges, time again, by ingeniously melding elements of his parents' Nigerian, Jamaican and Creole cultures into never-before-seen culinary masterpieces. Industry mainstay Zagat named Onwuachi to its prestigious "30 Under 30" list in 2016. While still in his 20s, Onwuachi parlayed his celebrity into a posh restaurant in Washington D.C. – which quickly went belly up. Undeterred, Onwuachi learned from his mistakes and started anew with Kith and Kin, an Afro-Caribbean eatery in Washington's tony new Wharf district. Onwuachi chronicles his personal successes and failures, and perspectives on being a black chef in America more generally, in the anticipated Notes from a Young Black Chef. Early reviewers praise it as "a powerful, heartfelt, and shockingly honest memoir of following your dreams." It debuts on April 9.
A podcast of Onwuachi's Club Book discussion will be available a few days after the event!
Download Podcast